Support Us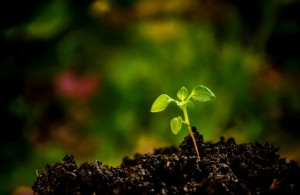 Gifts, grants and corporate contributions enable the Sabin Center for Climate Change Law to maintain its global leadership in developing and implementing innovative legal techniques to combat climate change and training law students and legal practitioners to face the challenges of climate changes in the decades ahead.
The Sabin Center is grateful for the support of all of our present and past foundation partners, including the Andrew Sabin Family Foundation; Kresge Foundation; New York Community Trust; Vulcan Inc.; and the National Science Foundation.
The Sabin Center has also benefited from generous support from individual donors, including the law firm of Sive, Paget & Riesel; Dianne and David Stern; Dan A. Emmett; Trammell S. Crow; Deutsche Investment Management Americas; Sujana Group of Companies; and others.
The Sabin Center is also proud to partner with international organizations, advocacy organizations, professional associations and networks, other academic centers, and think tanks to leverage our expertise to support climate solutions. Recent partners include UN Environment, United Nations Development Program, Asia Development Bank, International Federation of Red Cross and Red Crescent Societies, Platform on Disaster Displacement, Legal Response Initiative, Natural Resources Defense Council, Earthjustice, Environmental Defense Fund, Union of Concerned Scientists, Energy Innovation, Climate Leadership Council, U.S. Climate Alliance, National League of Cities, U.S. Conference of Mayors, Urban Sustainability Directors Network, International Municipal Lawyers Association, Columbia Center on Sustainable Investment, Columbia Center on Global Energy Policy, Emmett Institute on Climate Change and the Environment, Institute for Policy Integrity, and the Grantham Institute on Climate Change and the Environment, and Environmental Law Institute.
Make a Donation
You can make a tax-deductible donation to the Sabin Center through Columbia Law School's secure donation site (see link below). You will be taken first to the GIFT INFORMATION page. You can make your contribution to the Sabin Center by selecting OTHER – LAW SCHOOL in the "Enter Fund" box, and writing "Sabin Center for Climate Change Law" in the "Allocation Instructions" box. You will then be directed to the DONOR INFORMATION form.
For more information, to make a gift by other means or to discuss larger gifts, program sponsorship or naming opportunities please contact Barbara Diamond at (212) 854-1379 or bd58@columbia.edu.